Collaborators
Collaborators
Ahmad Dobea, M.D. (Egypt)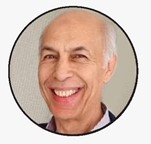 Ahmad Dobea, M.D., Consultant Psychiatrist After 30 years of practicing psychiatry and psychotherapy, I, by chance, came across the amazing world of "Neuroscience" and I tried to get into its secrets as far as I could. In 2015, I stumbled onto NVC and the works of Marshal Rosenberg. I found NVC to be a reviving process and a path for true change. I have devoted the years since then to a vision of integrating NVC with neurosciences and psychotherapy in a simple therapeutic and restorative practice.
Lynn McLaughlin (USA)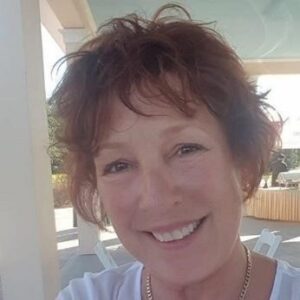 Lynn McLaughlin, CMP, CNVC Certification Candidate. Since participating in a couples retreat in Santa Cruz, CA, in February 2009, Lynn has remained committed to NVC. Over the years, Lynn discovered NVC to be the single most powerful spiritual and practical practice she has experienced or witnessed. As a communicator and creative person with a background in music performance and marketing, and as a business owner in the hospitality/events industry, the powerful collaborative process language of NVC plays a critical role in all aspects of her life and business. Now as a CNVC certification candidate, Lynn hopes to bring NVC practice to others who value collaboration, inclusion, equity alongside a desire to see our society heal and prosper. In addition to be a co-trainer with Elke over the past few years, Lynn is an expert in conference organization. She and Elke, alongside CNVC Certified Trainer Anne Walton, are co-organizers of the Canadian Rocky Mountain Heart to Heart NVC Conference (2021, 2022)
Tricia Martin (USA)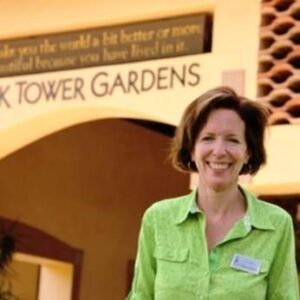 Tricia Martin believes connecting with ourselves, each other and the natural world is key for our well-being and a needed foundation for sustainable living. She is a conservationist with a passion for educating people about the marvels of the natural world. She spent 20 years serving in a variety of positions for The Nature Conservancy. She played a key role in building collaborative partnerships to protect the lands and waters upon which all life depends. She currently serves as Director of Education at Bok Tower Gardens in Lake Wales, Florida. Discovering Nonviolent Communication in 2017 was pivotal in her life and allowed her entire worldview to fall into place her lifelong interest in conservation, culture, self-discovery, and mindfulness. Nonviolent Communication has become a touchstone for her, providing the insight, intention, and clarity to both make sense of the world, as well as be a positive change agent within it. Elke and Tricia started learning and growing together in 2018 after taking an NVC journaling class together. They continued practicing NVC together ever since, meeting at least weekly. In 2020, they came together with Giraffe Talk founder Susan Jennings and other practitioners to offer a compassionate communication online class for 6 – 12 year olds. In 2019, Tricia helped to organize the CNVC International Intensive Training (IIT) in Florida. Tricia envisions creating a more peaceful world by healing one relationship at a time, starting with ourselves. NVC offers us the tools to access the power of empathy for others and ourselves. These skills are crucial now more than ever to support compassion, connection, and resilience during these challenging times.
The Banner Artwork – Created from Guardian Angels, an original painting by M. Hiske