The classes below are samples of recent offerings.  Custom workshops are available for groups of 5 or more people, in person or online. Contact Elke to make in-person arrangements. The Practice and Journaling Together are ongoing weekly groups.
I'm All (Giraffe) Ears


4 hours; $125 CAD/per person including GST




This hands-on, introductory class offers specific tools that you can begin to use to immediately to connect more closely: four options for listening when we are triggered by our kids, partners, or family members, and the power of the pause.  Playful and structured, this class offers a playful exploration of family relations with jackal and giraffe puppets:

Disrupt patterns of communication that create resentment and disconnection
Listen for underlying needs so you can hear the these instead of others' tragic expressions of pain
Demystify and even find compassion for behaviours that may be driving you wild (without trying to accept things that eat away at you!)
Ask for what you want with greater clarity
Laugh along the way

Please, More Ease Parenting




16 hours over 8 weeks or a weekend; $500 CAD/per person* including GST



Parenting can be really challenging and it can be hard to change our parenting patterns. Elke knows this from personal experience with her 4 kids.  Collaborative communication, however, opened up a whole new world full of ease.

 

This class offers you ways to:


Reframe how we see our kids' choices so we can stay more grounded, get curious, and address root causes

Find the words to talk to our kids in a way that they are more likely to hear us

Build trust so that our kids are comfortable confiding in us

Foster the quality of connection that encourages cooperation

*If budget is what is holding you back from learning, please contact me to discuss other options for contributing.

Parenting Coaches – I offer an 8% commission for referrals who register through you.

Day Care Providers – I am happy to offer custom editions for staff and/or children. We can see what schedule or length would suit you.  Kids enjoy the puppets! Contact me for more information.

The Practice




Weekly 1½ hour sessions, Fridays 12-1:30 pm MT (Edmonton)




Sliding scale subscription $150-190 CAD/month per person including GST –

Join any time!

 


Deepen your understanding of a collaborative consciousness. When we lose touch with our feelings and needs, it can be really challenging to express ourselves without the four Ds of disconnection (Demand, Deny, Deserve, Diagnose). 

This group is especially participant driven in that the topics I facilitate are based on participant requests. Presently (May 2022), we are exploring fundamental human needs.  Come learn and practice with support to apply collaborative concepts to situations in your life.
Journaling Together


Weekly 1-hour sessions, Mondays 1-2 pm MT (Edmonton)


Sliding scale subscription $100-150 CAD/month per person including GST

–

Join any time!


Take your personal journal further or start one this week by connecting what is most important to you and your family members. Journaling together collaboratively can help:

Strengthen your inner sense of self-acceptance

Fundamentally shift habitual patterns of behaviour that are no longer serving you

Uproot and dissolve buried shame and enemy images

Enable you to find your voice so you can ask for what you want in your life

Reduce your stress and increase your sense of hope and confidence

 

In addition to self-reflection, there is an empathic space where you can be heard.

Through this shame-free approach, you can make changes you would enjoy without  the energy of "I/you should" or "I/you shouldn't have." You can also celebrate what you are doing!

Examples of past successes that journaling together supported: a saved marriage (of a recently-separated couple), a non-acrimonious divorce, health and well-being for someone despite long hours of work in a challenging culture, and deep friendships between people who started out as strangers.  

Expressing Appreciation.
3 hour session

Let your loved ones know how they contribute to your life and enjoy how gratitude and celebration can create more connection. In this session you learn ways to: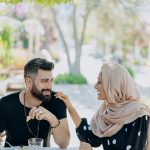 Distinguish praise from appreciation
Express appreciation in ways that truly touch the heart
Formulate appreciations for those you love (or for yourself)
Celebrate the small and the big things in life
Anyone can learn these transformational skills which are based on the work of Dr. Marshall Rosenberg, American psychologist and founder of the field of Compassionate Communication. 

Contact us to register (use the contact form or call +780 933-5542). Automated registration is under development.